Novalash eyelash extensions are a glamorous way to extend the length and thickness of natural eyelashes and are a practical, convenient and beautiful alternative to the daily use of mascara.  Each tapered synthetic lash is bonded to a single natural lash and customized to achieve your desired look.  The final result is one of effortless glamour and is difficult to detect, even close up.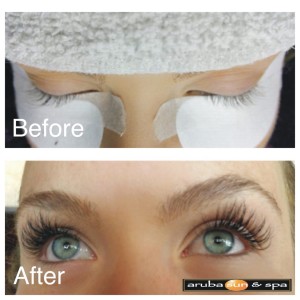 Details
Pricing
Care Instructions
Book Now
Classic Novalash is great for first time lash guests who may want to ease into the process.  One individual lash extension is applied to each natural lash.  Classic lashes last about 2-3 weeks.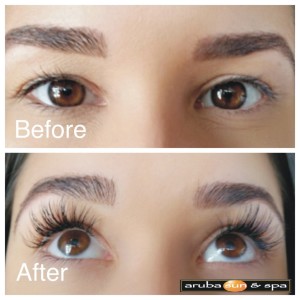 Details
Pricing
Care Instructions
Book Now
Looking for that "wow" factor? The American Volume lashes will get you there. This technique is a breakthrough in the lash industry. Each natural hair receives a bouquet of feather-light lashes applied with the accompanying instant drying adhesive. The design creates a look that is splashed with volume never before seen from lash extensions.   Length is customized to suit preferences.
Hear What Some of our Guests Have to Say About Novalash

"I went to Abingdon location and Deborah applied my NOVA LASHES and it turned out amazing !! I have thin eyelashes and applying mascara was too time consuming. The experience was unbelievable and so relaxing. The spa at Abingdon is beautiful and the staff are very professional. I loved the atmosphere. I was more thrilled after seeing the lashes when Deborah was done. I had no idea of what to expect. I hardly know they are there and everyone comments on them. So nice to wake up in the morning with "fresh" eyes !!! I had them applied on Feb 14th and returned March 5th for one hour fills. Same experience !!! I hope people take advantage of this offer and expertise !!!"
~Deborah G. via Facebook

"Love my lashes! Being a busy mom of two, I need simplicity and a little pampering. No mascara, get beautified and squeeze in a nap? Sounds good to me! Deborah Campbell is professional, well-skilled and might I add, fabulous! I look forward to my lash appointments with Deborah. I know I'm going to come out with great looking lashes!"

~Julia C. via Facebook

"I had NovaLash done by Deborah this week and am in love! It is such a nice treat to be lash ready and not feel the need for mascara. I will definitely be back!"
~Jennifer S. via Facebook