Aruba Sun & Spa Indoor Sunbeds
Aruba Sun and Spa was founded as an indoor sunbed salon. We offer five levels of indoor sunbeds, ranging from Level 1 beds with a 20 minute tan time all the way up to our Level 5 beds which offer a 12 minute session and high pressure output with voice guides and air conditioning. No matter what the occasion, we are sure to meet your demands. Be sure to check out our full line of equipment here.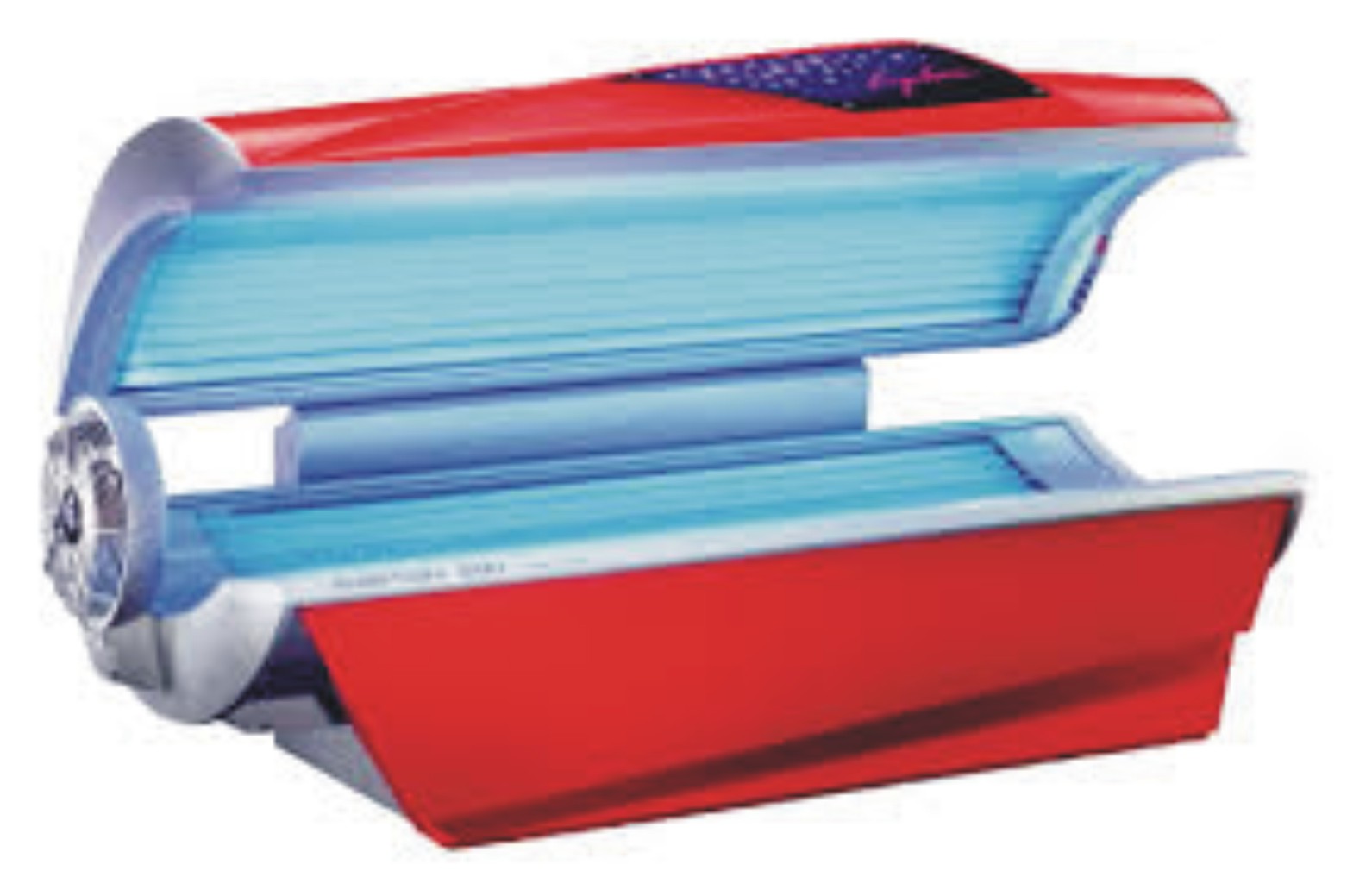 Overview
Specifics
Pricing
Aruba's entry level tanning unit has 32 - 120 watt lamps. It also has a maximum session time of 20 minutes.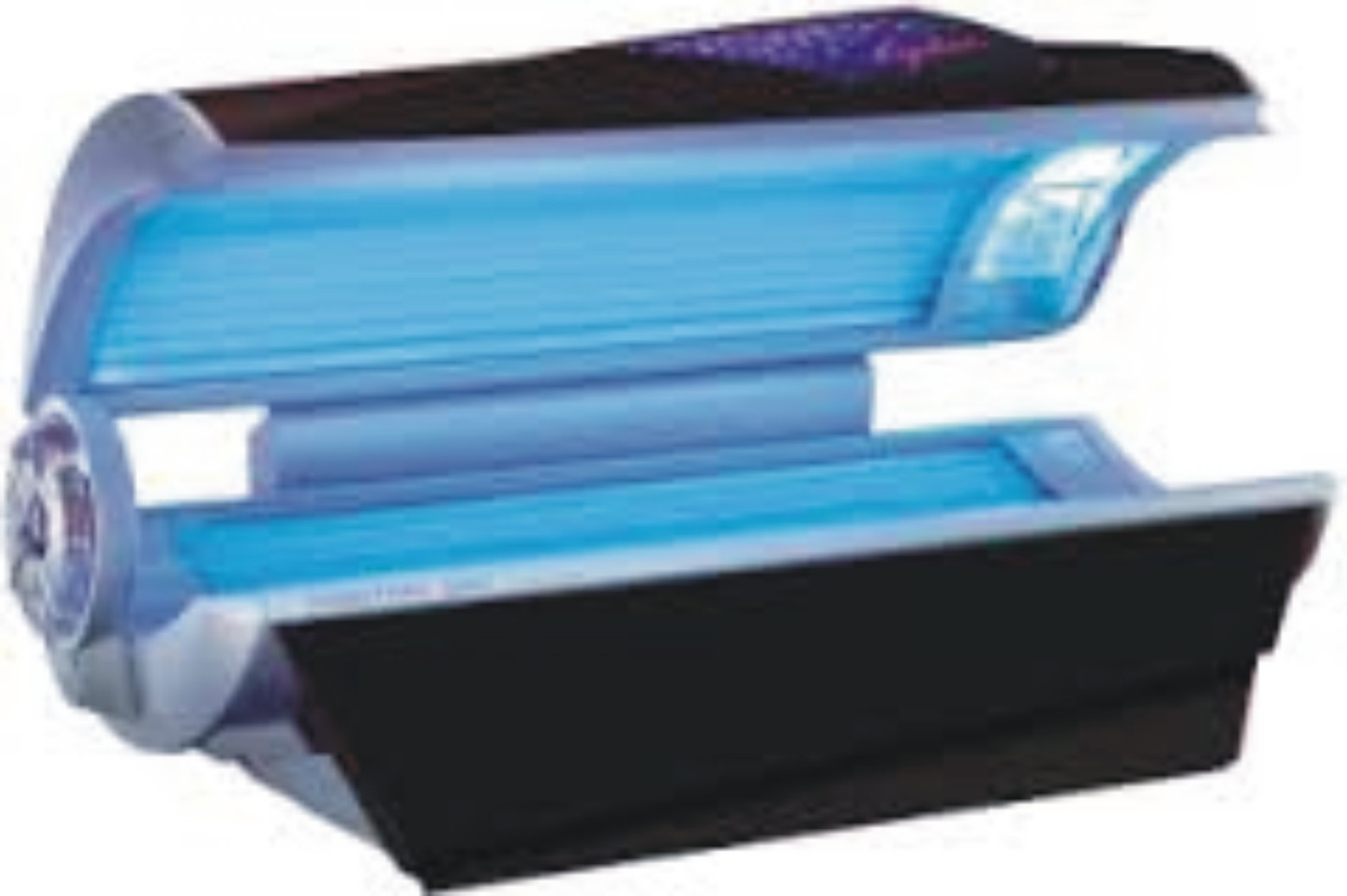 Overview
Specifics
Pricing
For your next step to the ultimate tan, slip into the Ergoline Ambition 300. With a total number of 43 lamps and a maximum session time of 15 minutes, this offering is sure to get your tan to the next level.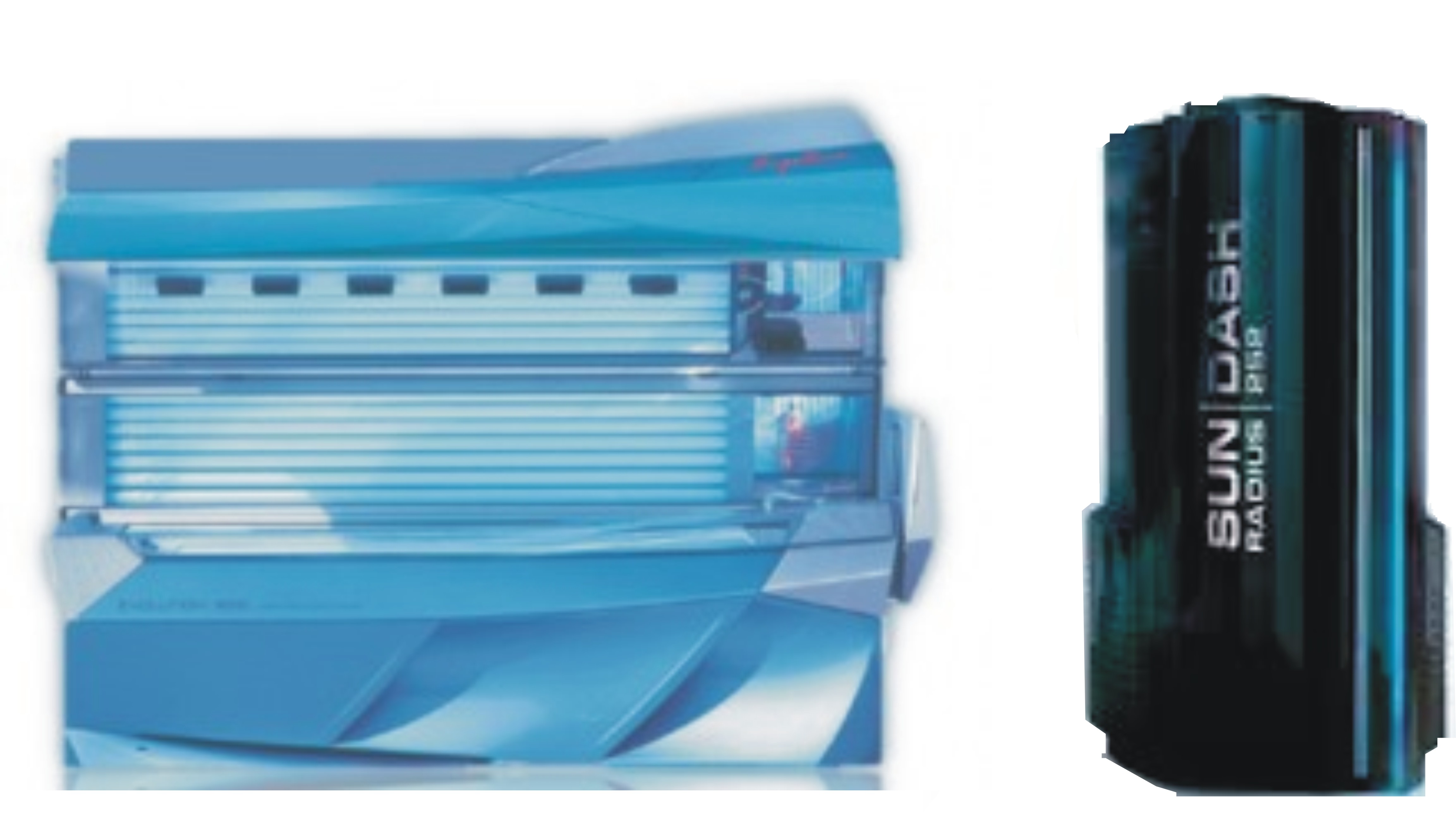 Overview
Specifics
Pricing
For those in search of a quicker, more intense session, our Sundash 252 Stand Up Unit is for you. With a total number of 52 - 200 watt reflector lamps almost a full 7 ft. in length and a maximum session time of only 12 minutes, this unit delivers everything you would expect and more. Even the tallest of our guests can get a complete tan from head to toe.
Experience the epitome of tanning luxury with the Ergoline Evolution 500 bed. Combining advanced technology, comfort, and customizable features, it ensures an unparalleled and rejuvenating bronzing experience for all.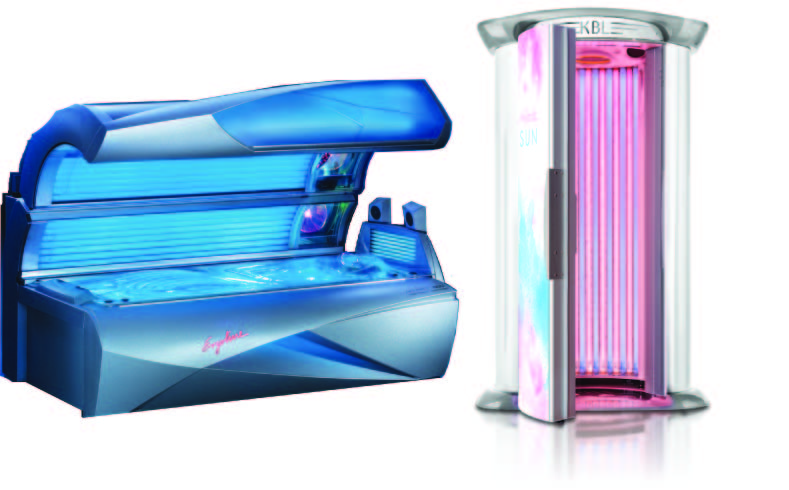 Overview
Specifics
Pricing
Aruba's level 4 offering is sure to please the most demanding tanners. The Ergoline Affinity 800 raised the bar in what guests have come to expect from quality tanning equipment.  It combines quality, style, appeal, comfort, and total body tanning performance to deliver your deepest darkest tan.   The KBL Hybrid Sun Stand-up unit not only delivers tanning results but is an industry pioneer with the included red light therapy lamps.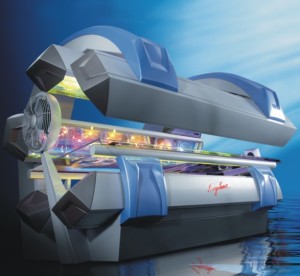 Overview
Specifics
Pricing
The Ergoline benchmarks of excellence: the Excellence series is in a class of its own when it comes to UV power output, styling, ergonomic design, quality and ease of service. Offering incredible features, the Excellence 850 and Open Sun 1050 set new standards in any salon.